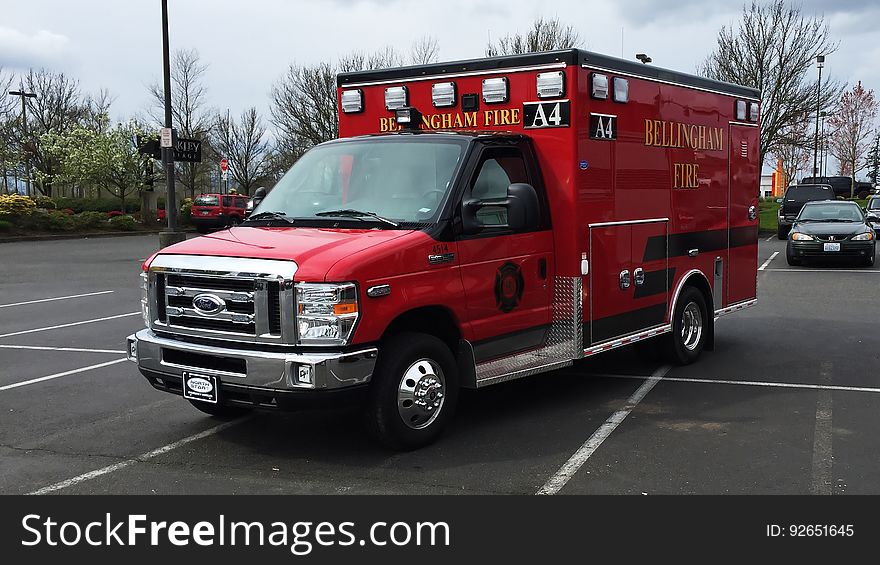 Web 800x450px 28.22cm x 15.9cm@72dpi
HQ 2656x1494px 22.49cm x 12.6cm@300dpi
You can use this free image under the Creative Commons Zero (CC0) public domain license. Support our free section by adding a credit line next to the photo in your design. A suggestion is provided under the title.
NEW 2015 Ford E350 Ambulance: Bellingham Fire EMS A4
This is reportedly one of six new fantastic Bellingham Fire vehicles that arrived in late March of 2015. I took this right as three firefighters came back (they initially thought I was going to complain about the parking). I was told they were brand new additions. Based on the front plate, the vehicle was outfitted by North Star. After a little searching I was able to find their images (which shows the lights on along with the interior) you can see here: www.braunnw.com/popup.php?id=1010 Also worth noting that the previous A4 model had Whatcom Medic One markings, while this one strictly says Bellingham Fire. I'm sure there are more qualified people than me to explain this, but it appears the Whatcom Medic One label was dissolved for some reason.