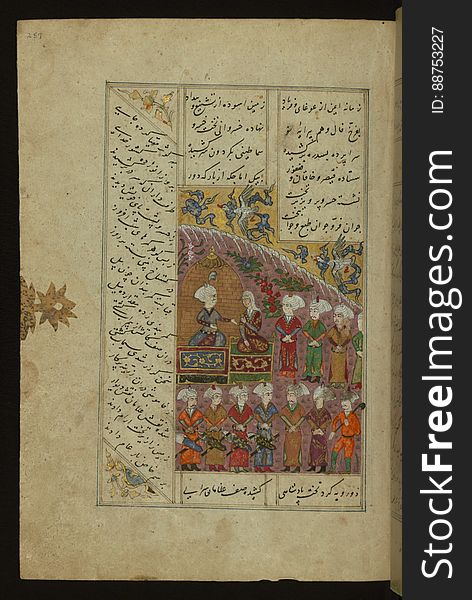 Web 536x800px 18.89cm x 28.2cm@72dpi
HQ 2410x3600px 20.4cm x 30.5cm@300dpi
You can use this free image under the Creative Commons Zero (CC0) public domain license. Support our free section by adding a credit line next to the photo in your design. A suggestion is provided under the title.
Illuminated Manuscript of Five Poems &x28;Quintet&x29;, Walters Art Museum Ms. W.605, fol. 257a
An elegant copy of the "Quintet" (Khamsah) of Niẓāmī Ganjavī (d.605 AH / 1209 CE) penned by Abū Bakr Shāh ibn Ḥasan ibn ʿAlī al-Shahrastānī and illuminated by Jamāl al-Dīn ibn Muḥammad al-Ṣiddīqī al-Iṣfahānī between 892 AH / 1486 CE and 900 AH / 1494-05 CE. The present codex, opening with a double-page decoration and the inscription giving the name of the author and the title of the work,contains four additional illuminated headpieces with the names of the individual books and 26 repainted miniatures. The page depicts Bahrām Gūr killing a dragon.