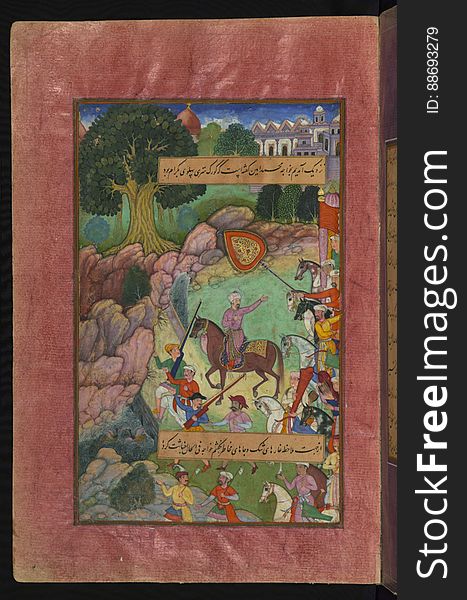 Web 529x800px 18.66cm x 28.2cm@72dpi
HQ 2380x3600px 20.15cm x 30.5cm@300dpi
You can use this free image under the Creative Commons Zero (CC0) public domain license. Support our free section by adding a credit line next to the photo in your design. A suggestion is provided under the title.
Illuminated Manuscript Baburnamah, Walters Art Museum Ms. W.596, fol. 7a
In this leaf Babur and his men stop for the night before crossing the Indus river on their way to Hindustan See this manuscript page by page at the Walters Art Museum website: art.thewalters.org/viewwoa.aspx?id=1759 Written originally in Chaghatay Turkish and later translated into Persian, Bāburnāmah is the story of a Timurid ruler of Fergana (Central Asia), Ẓahīr al-Dīn Muḥammad Bābur (866 AH /1483 CE - 937 AH / 1530 CE), who conquered northern India and established the Mughal Empire. The present codex, being a fragment of a dispersed copy, was executed most probably in the late 10th AH /16th CE century. It contains 30 mostly full-page miniatures in fine Mughal style by at least two different artists. Another major fragment of this work (57 folios) is in the State Museum of Eastern Cultures, Moscow.