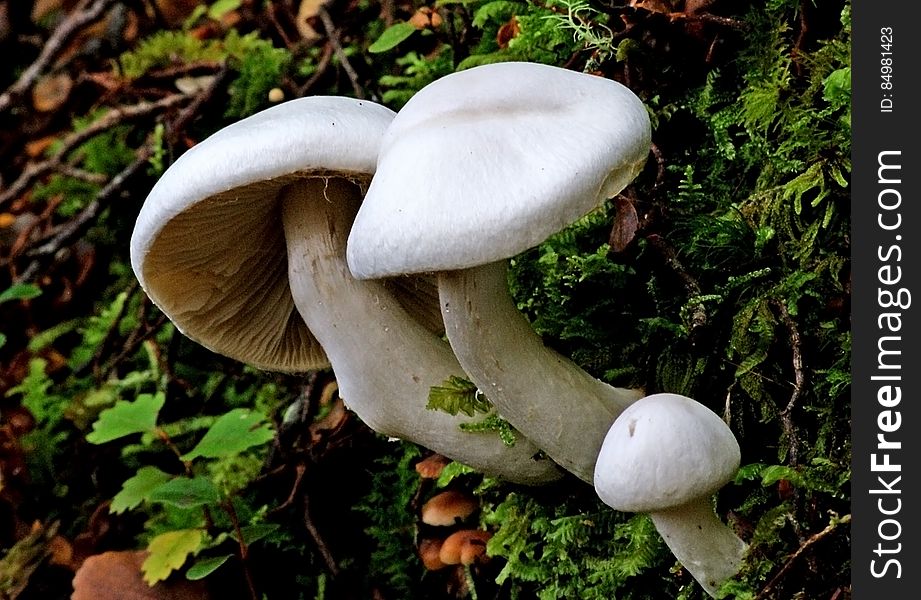 Web 800x564px 28.22cm x 19.9cm@72dpi
HQ 2400x1693px 20.32cm x 14.3cm@300dpi
You can use this free image under the Creative Commons Zero (CC0) public domain license. Support our free section by adding a credit line next to the photo in your design. A suggestion is provided under the title.
Hygrophorus eburneus. Woodwaxes.
Hygrophorus is a genus of agarics (gilled mushrooms) in the family Hygrophoraceae. Called "woodwaxes" in the UK or "waxy caps" (together with Hygrocybe species) in North America, basidiocarps (fruit bodies) are typically fleshy, often with slimy caps and lamellae that are broadly attached to decurrent. All species are ground-dwelling and ectomycorrhizal (forming an association with living trees) and are typically found in woodland. Around 100 species are currently recognized worldwide. Fruit bodies of several species are considered edible and are sometimes offered for sale in local markets.