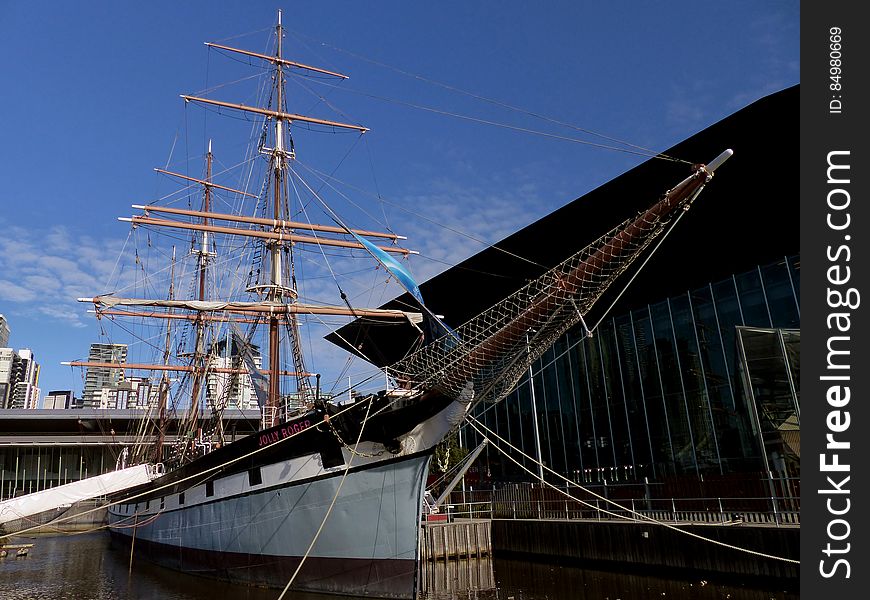 Web 800x600px 28.22cm x 21.2cm@72dpi
HQ 4000x3000px 33.87cm x 25.4cm@300dpi
You can use this free image under the Creative Commons Zero (CC0) public domain license. Support our free section by adding a credit line next to the photo in your design. A suggestion is provided under the title.
Polly Woodside
General characteristics Class and type: Cargo Type: Iron hull,Barque rig Tonnage: 678 gross Length: Hull:192.2 ft (58.6 m)LOA:230 ft (70 m) Beam: 30.15 ft (9.19 m) Height: 108 ft (33 m)(mainmast) Draught: 14 ft (4.3 m) Propulsion: Sails Speed: 14 kt Capacity: 1,100 tons Complement: less than 15 Polly Woodside is a Belfast-built, three-masted, iron-hulled barque, preserved in Melbourne, Australia, and forming the central feature of the South Wharf precinct. The ship was originally built in Belfast by William J. Woodside and was launched in 1885. Polly Woodside is typical of thousands of smaller iron barques built in the last days of sail, intended for deep water trade around the world and designed to be operated as economically as possible.