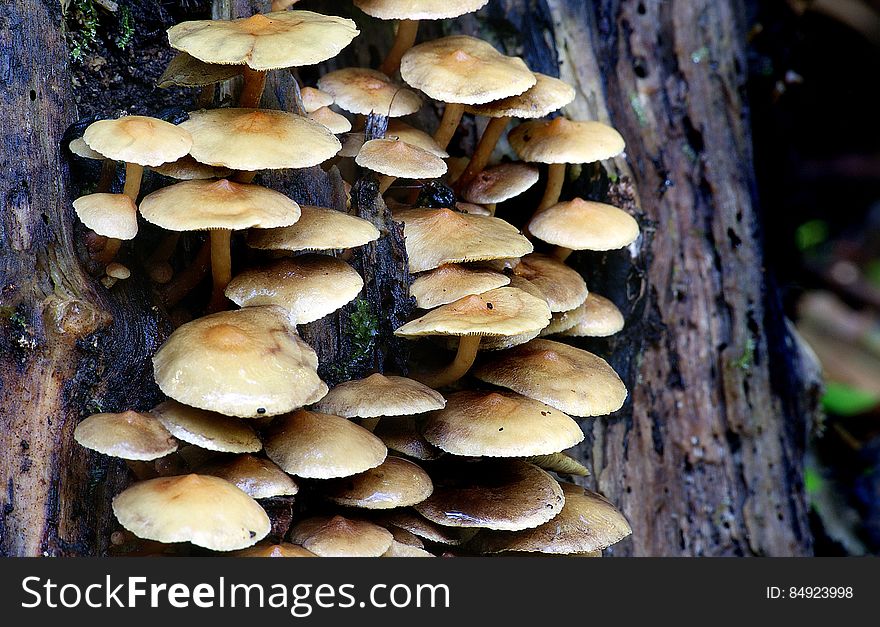 Web 800x507px 28.22cm x 17.9cm@72dpi
HQ 2400x1520px 20.32cm x 12.9cm@300dpi
You can use this free image under the Creative Commons Zero (CC0) public domain license. Support our free section by adding a credit line next to the photo in your design. A suggestion is provided under the title.
Hypholoma fasciculare.
This widely distributed mushroom is fairly common, and is often found fruiting in large, striking clusters on the wood of conifers or hardwoods. When fresh, the clustered caps are bright yellow to greenish yellow--as are the gills and stems. The spore print is purple-brown, and with older specimens you can frequently check this out in the field, due to the clustered growth pattern, by simply lifting a few caps that have covered others. Like many other Hypholoma species, Hypholoma fasciculare is most often found in colder weather.