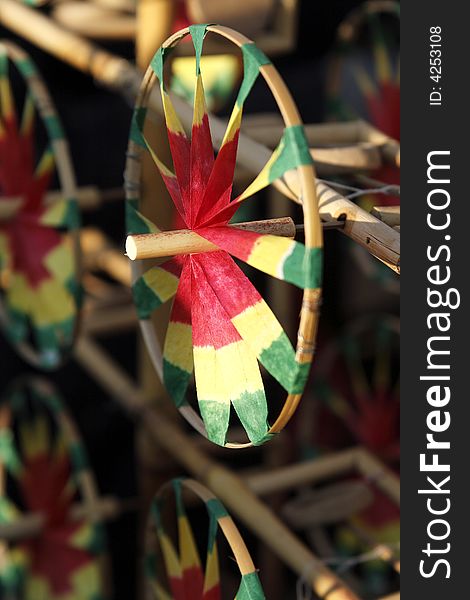 Web 533x800px 18.81cm x 28.2cm@72dpi
HQ 2336x3504px 19.78cm x 29.7cm@300dpi
Windmill of Beijing.
The windmill of Beijing is a characteristic at the temple fair in New Year. Its history can trace back to Qing Dynasty. Young people and children like it most. Under the blowing of wind, the windmill emits the wonderful sound while rotating. This picture lets you see some structure of the windmill of Beijing.