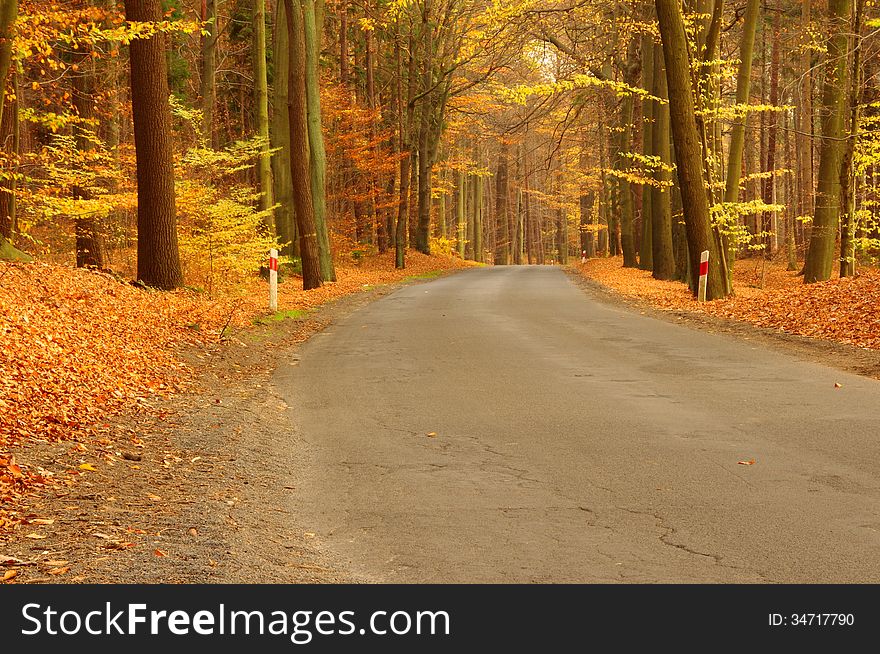 Web 800x531px 28.22cm x 18.7cm@72dpi
HQ 4288x2848px 36.31cm x 24.1cm@300dpi
Forest road.
The photograph shows the road leading through the deciduous forest. On both sides of the road and tall trees. It is autumn, the branches of the trees remain scarce, dry leaves, the ground is covered with a thick layer of fallen leaves.