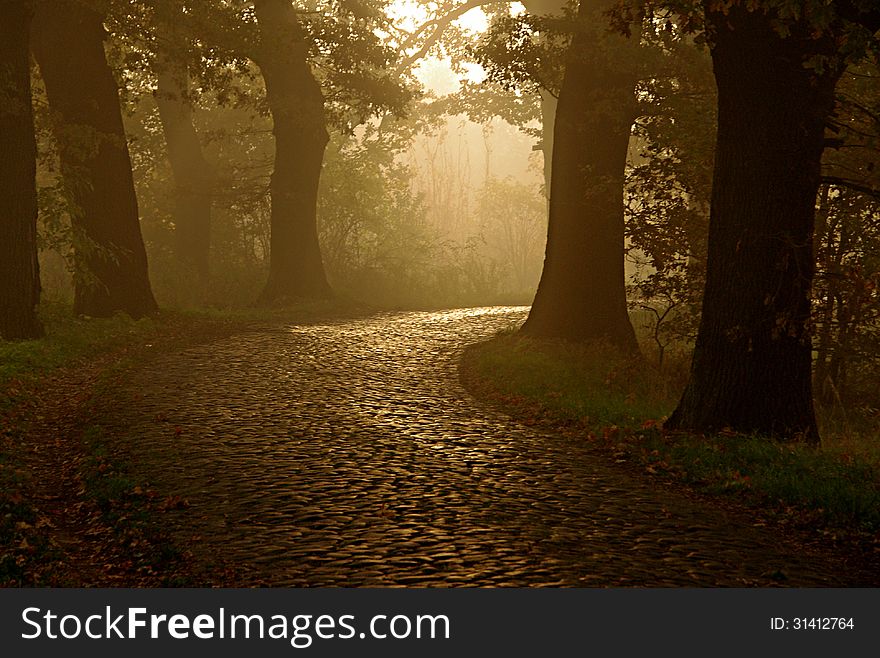 Web 800x535px 28.22cm x 18.9cm@72dpi
HQ 3866x2583px 32.73cm x 21.9cm@300dpi
On the bend.
The photograph shows a bend narrow cobbled rural road. It is early morning, the road is immersed in the twilight, in the shadow of roznących at the tall trees - oaks. Among the trees floating haze. From the trees filtered the light of the rising sun illuminate the road surface.