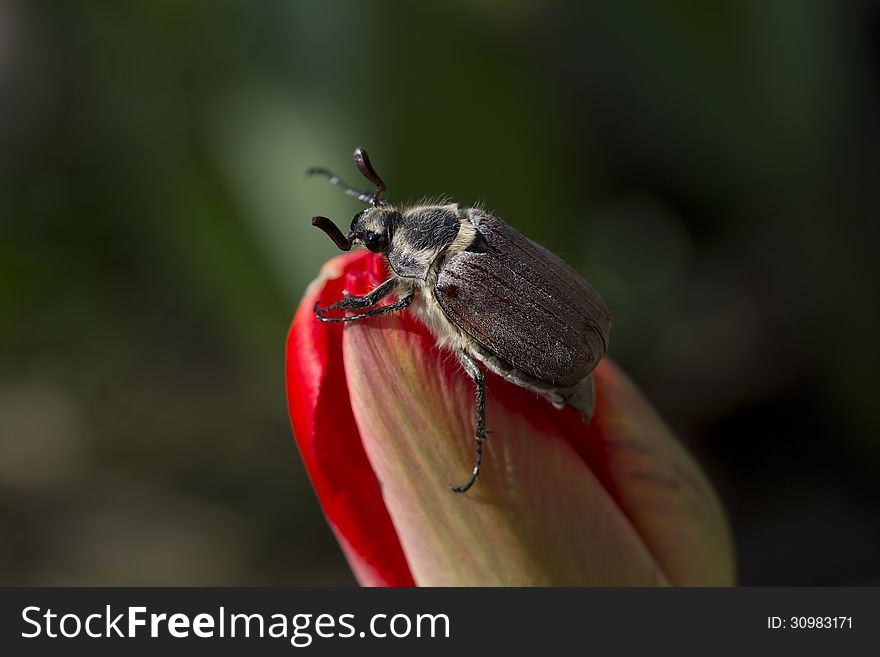 Web 800x533px 28.22cm x 18.8cm@72dpi
HQ 5184x3456px 43.89cm x 29.3cm@300dpi
The may beetle on the flower.
He May beetlesи or cockchafers щlat. Melolonthan - genus of insects of the family of plasticа living in Europe and Asia. Up to the middle of 1950-ies were very widespread andн as a plant pests...