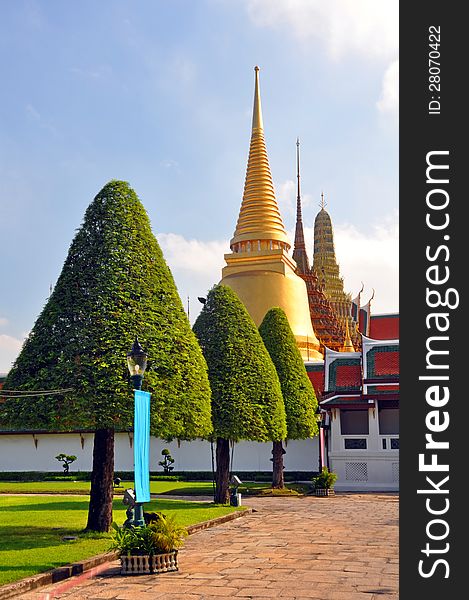 Web 531x800px 18.74cm x 28.2cm@72dpi
HQ 2848x4288px 24.11cm x 36.3cm@300dpi
Golden Temple Dome & Spire at the Grand Palace.
Golden temple dome & spire at the Grand Palace. Situated on the banks of the Chao Phraya River in the Phra Nakhon District of Bankok Thailand. It is still the official residence of the King and the most popular tourist attraction in Thailand.