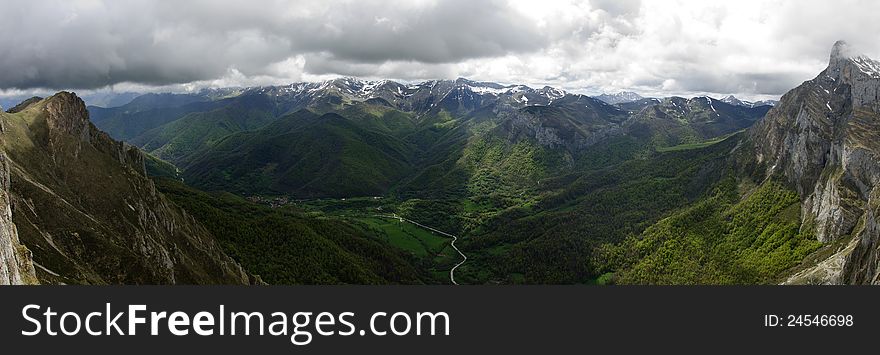 Web 800x259px 28.22cm x 9.1cm@72dpi
HQ 5680x1838px 48.09cm x 15.6cm@300dpi
Fuente De, Cantabria. Panoramic view.
Panoramic view from the top station of the cable car or Fuente Dé in Cantabria, Spain. In the heart of the Picos de Europa, the Fuente Dé Cable Railway overcomes a drop of 750 metres taking travellers to an altitude of 1,450 metres in just 4 minutes at a maximum speed of 10 m/second. In the top station visitors will be astounded by the beauty of the scenery.