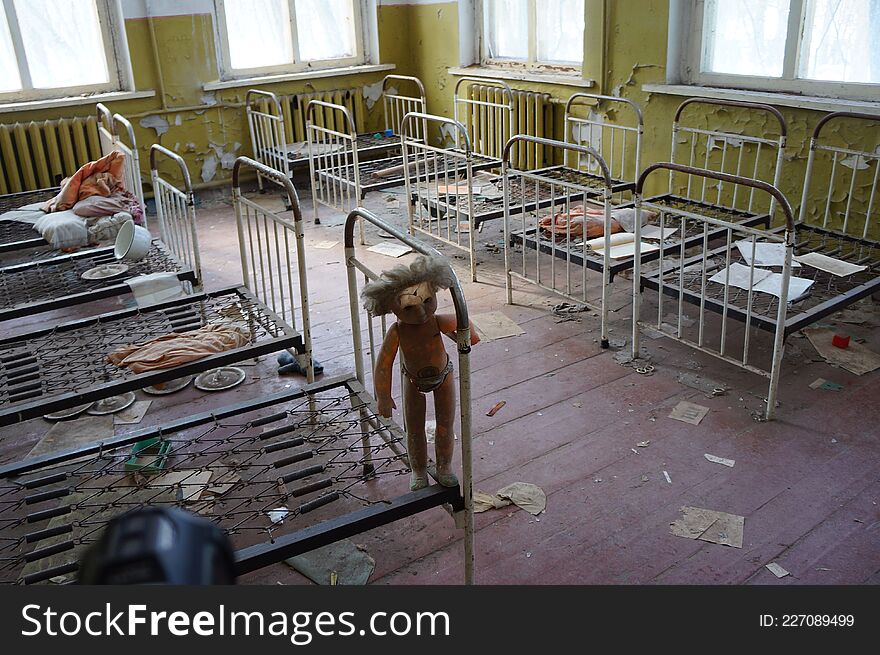 Web 800x532px 28.22cm x 18.8cm@72dpi
HQ 4912x3264px 41.59cm x 27.6cm@300dpi
Abandoned kindergarten in the village of Kopachi, Kiev region, Ukraine.
Kopachi are located in a 10-kilometer exclusion zone near the village of Yanov, at a distance of 3800 m. From the 4th power unit of the Chernobyl nuclear power plant. During the accident at the Chernobyl nuclear power plant, the village fell into the zone of the so-called `western trail` - one of the paths for the movement of radioactive emissions along the wind rose. After the accident, the radiation level in the village was so high that every house in the village had to be demolished and buried in the ground, for this, a foundation pit was dug near each building, after which an engineering machine for fencing IMR-1 demolished the house, dumped it into the pit and then covered it with earth. ... only this brick kindergarten built in 1967 has survived ...