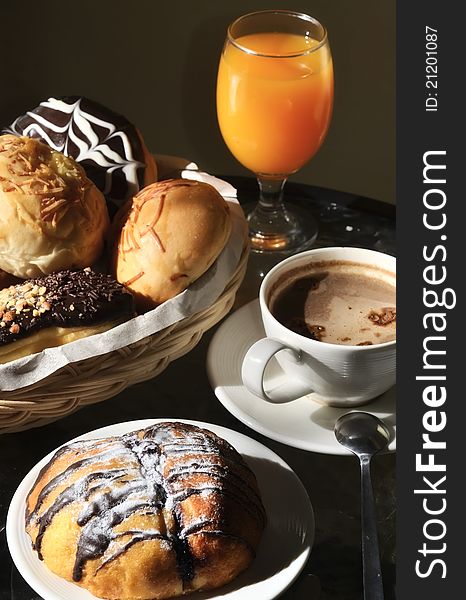 Web 528x800px 18.64cm x 28.2cm@72dpi
HQ 3163x4788px 26.78cm x 40.5cm@300dpi
Breakfast arrangement in a warm morning light.
Breakfast table scene illuminated with morning light. Delicious bread sweetened with multi flavour taste served as the main menu with cappucino and orange juice as the drinks. Great images for food and beverages article or any design involving food and drinks.