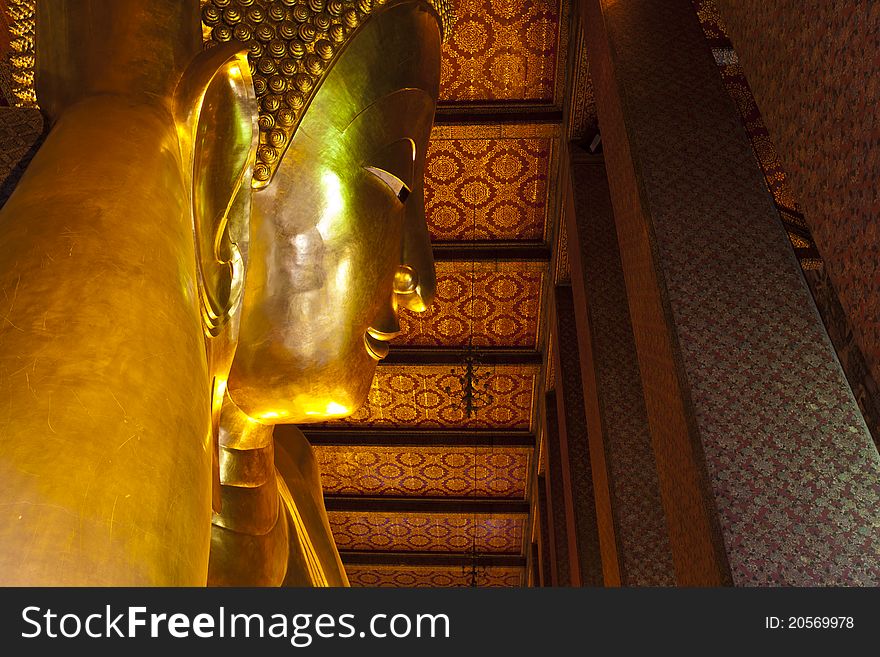 Web 800x533px 28.22cm x 18.8cm@72dpi
HQ 5616x3744px 47.55cm x 31.7cm@300dpi
Reclining buddha within the Wat Pho in Bangkok.
Wat Pho is a Buddhist temple in Phra Nakhon district, Bangkok, Thailand. It is located in the Rattanakosin district directly adjacent to the Grand Palace. Known also as the Temple of the Reclining Buddha, its official name is Wat Phra Chettuphon Wimon Mangkhalaram Ratchaworamahawihan The temple is also known as the birthplace of traditional Thai massage.
and,
art,
asia,
ear,
face,
gold,
head,
past,
pho,
site,
thai,
wat,