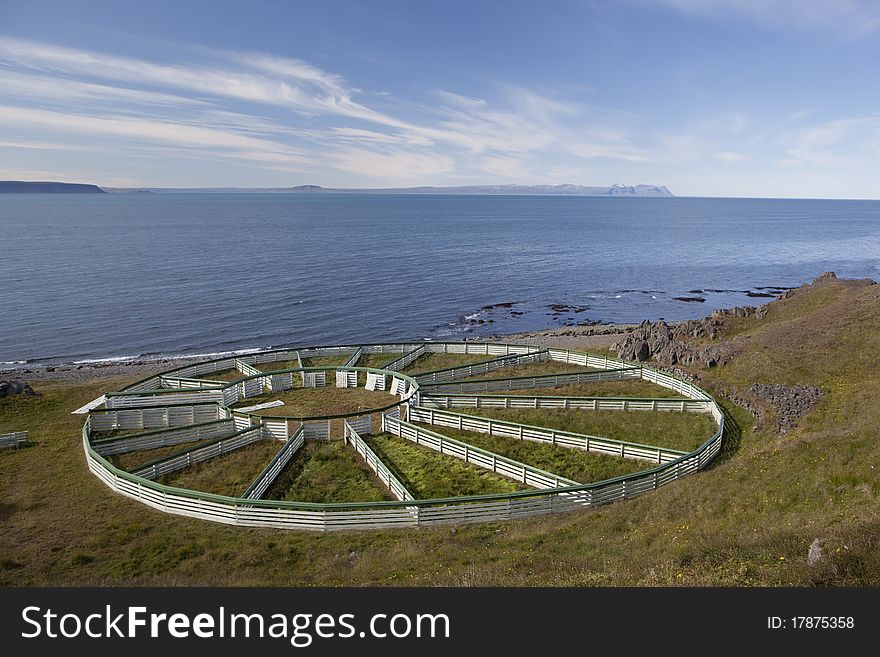 Web 800x533px 28.22cm x 18.8cm@72dpi
HQ 5616x3744px 47.55cm x 31.7cm@300dpi
Corral for sheep and horse roundups.
The actual sheep and horse roundups—which have become popular to watch among laymen, both natives and foreigners—take place in various locations around Iceland. The first sheep roundup is on September 4 in Audkúlurétt by Svínavatn lake in Austur-Húnavatnssýsla county in northwest Iceland and the first horse roundup on the same day at Midfjardarrétt by the fjord Midfjördur in the neighboring Vestur-Húnavatnssýsla county. The last roundups are held in the first weekend of October.