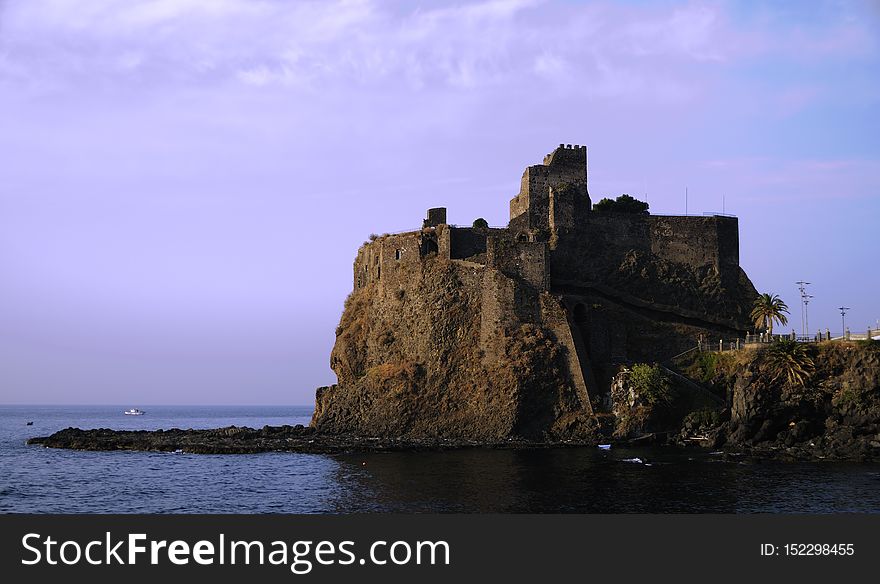 Web 800x531px 28.22cm x 18.7cm@72dpi
HQ 4288x2848px 36.31cm x 24.1cm@300dpi
You can use this free image under the Creative Commons Zero (CC0) public domain license. Support our free section by adding a credit line next to the photo in your design. A suggestion is provided under the title.
Aci Castello Sicily Italy - Creative Commons by gnuckx
Aci Castello (Sicilian: Jaci Casteḍḍu) is a city and comune in the Province of Catania in Sicily, Italy. The city is located 9 km north of Catania on the Mediterranean coast. The primary economic sectors are agriculture and industry (in Catania). The city is neighbored by Aci Catena, Acireale, Catania, San Gregorio di Catania and Valverde. The city developed around the castle, which was built in 1076 by the Normans. In 1169, Aci Castello started to grow after an eruption of Mount Etna made the towns around it uninhabitable. Close to Aci Castello are the Islands of the Cyclops in nearby Acitrezza. Off the coast of Aci Trezza are three tall, column-shaped islands. According to local legend, these great stones are the ones thrown at Odysseus in The Odyssey. The islands are referred to as the "isole dei ciclopi" (islands of the Cyclops, or Cyclopean Isles) by locals. This compliments the notion that the Cyclops once had a smithy below Mount Etna, which looms over the village to the northwest.