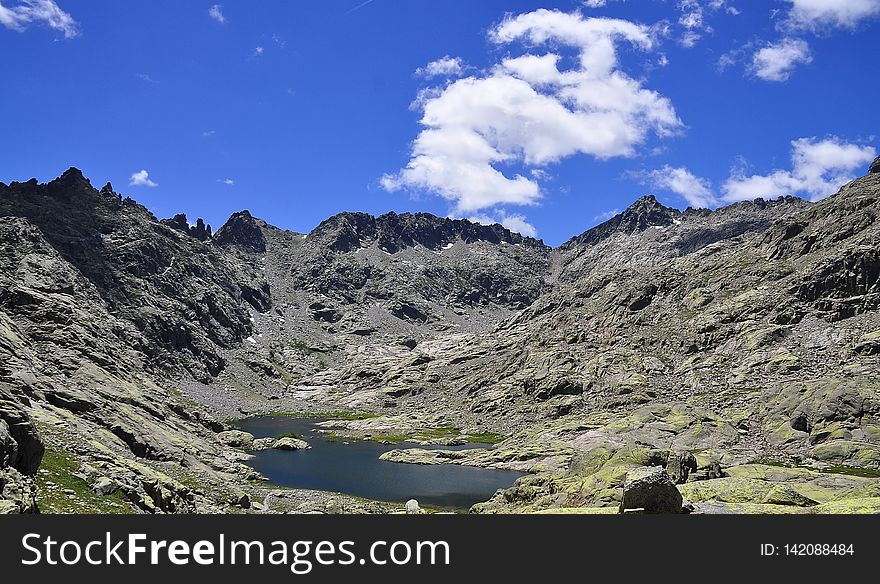 Web 800x531px 28.22cm x 18.7cm@72dpi
HQ 4288x2848px 36.31cm x 24.1cm@300dpi
You can use this free image under the Creative Commons Zero (CC0) public domain license. Support our free section by adding a credit line next to the photo in your design. A suggestion is provided under the title.
Circo de Gredos
El circo de Gredos es un circo glaciar situado en la zona central de la vertiente norte de la Sierra de Gredos (sierra perteneciente al Sistema Central). Administrativamente está dentro del término municipal de Navalperal de Tormes, un municipio español ubicado en el suroeste de la provincia de Ávila (sur de Castilla y León). Es uno de los parajes más importantes del Parque Regional de la Sierra de Gredos. Es el circo glaciar más extenso de la Sierra de Gredos y de todo el Sistema Central, con sus 33 hectáreas de superficie aproximada. En el este del circo está el Pico Almanzor, el más alto de la cordillera con sus 2592 msnm.
agua,
alps,
te,
bank,
fell,
hill,
lake,
pico,
rock,
sky,
tarn,
vila,