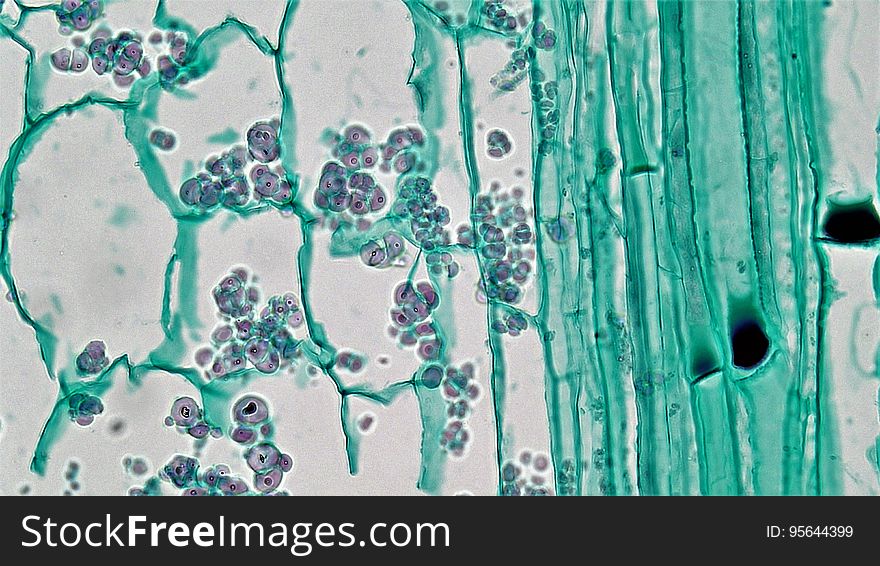 Web 800x451px 28.22cm x 15.9cm@72dpi
HQ 3264x1840px 27.64cm x 15.6cm@300dpi
You can use this free image under the Creative Commons Zero (CC0) public domain license. Support our free section by adding a credit line next to the photo in your design. A suggestion is provided under the title.
Herbaceous dicot vine: P-protein plugs in phloem Cucurbita
long section: Cucurbita stem magnification: 400x The epidermis is usually single layered with an outer cuticle and multicellular trichomes. Phloem consists of large clear sieve tubes with pitted cell walls and sieve plates and small narrow green stained companion cells. Many sieve plates have deposits of a mucoid p-protein that forms as part of the trauma response in injured phloem. Between the xylem and phloem are a few regularly arranged layers of elongated cambium cells.