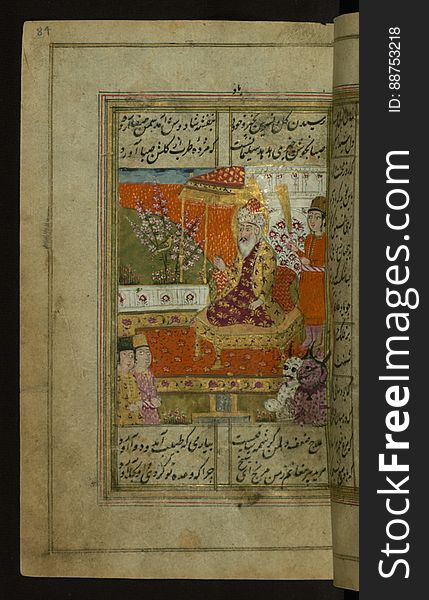 Web 479x800px 16.89cm x 28.2cm@72dpi
HQ 2154x3600px 18.24cm x 30.5cm@300dpi
You can use this free image under the Creative Commons Zero (CC0) public domain license. Support our free section by adding a credit line next to the photo in your design. A suggestion is provided under the title.
Collection of poems &x28;divan&x29;, King Solomon and the hoopoe who brought news from Queen Sheba, Walters Manuscript W.636, fo
An illustrated copy of the collection of poems (Dīvān) by Shams al-Dīn Muḥammad Ḥāfiz al-Shīrāzī who flourished in the 7th AH / 14th CE century. The present codex was copied by Mullā Muḥammad Qāsim Hamadānī in 1210 AH /1796 CE in India and contains 48 miniatures.