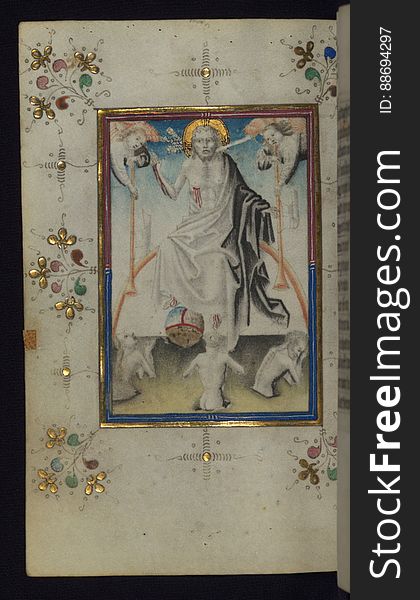 Web 467x800px 16.46cm x 28.2cm@72dpi
HQ 2100x3600px 17.78cm x 30.5cm@300dpi
You can use this free image under the Creative Commons Zero (CC0) public domain license. Support our free section by adding a credit line next to the photo in your design. A suggestion is provided under the title.
Illuminated Manuscript, Book of Hours, Last Judgment, Walters Art Museum Ms. W.165, fol. 100v
This mid-fifteenth century illuminated Book of Hours is written entirely in Dutch on fine vellum, and is remarkable for its eighteen grisaille miniatures. The technique, wherein the figures are modeled primarily in a gray wash, became a favorite in the Netherlands, and the hand behind the paintings in this manuscript has been identified with a group of artists known as the "Masters of the Delft Grisailles." This manuscript has been grouped with more than a dozen related works, including New York PML M. 349, London, Victoria and Albert Geo. Reid Ms. 32, Leiden B.P.L. 224, Brussels, BR 21696, Antwerp, Plantein Moretus Ms. 49, and the Hague K.B. Ms. 74 G 35. The manuscript is comprised of 152 folios and is almost completely intact, lacking only two miniatures, and retains its original brown leather binding decorated with mythological beasts and a now illegible inscription. The calendar is for the use of Utrecht, which helps localize its original ownership, as might a mostly erased ownership inscription that has been partially recovered by Marrow. The illumination begins the prayers to the limbs of Christ.