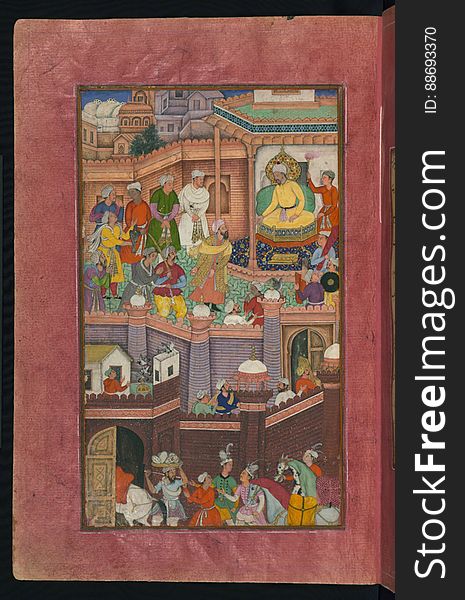 Web 527x800px 18.58cm x 28.2cm@72dpi
HQ 2370x3600px 20.07cm x 30.5cm@300dpi
You can use this free image under the Creative Commons Zero (CC0) public domain license. Support our free section by adding a credit line next to the photo in your design. A suggestion is provided under the title.
Muḥammad Ḥusaym Mīrzā, a relative of Babur, in spite of his treachery, is being released and send to Khurāsān, from Illumi
See this manuscript page by page at the Walters Art Museum website: art.thewalters.org/viewwoa.aspx?id=1759 Written originally in Chaghatay Turkish and later translated into Persian, Bāburnāmah is the story of a Timurid ruler of Fergana (Central Asia), Ẓahīr al-Dīn Muḥammad Bābur (866 AH /1483 CE - 937 AH / 1530 CE), who conquered northern India and established the Mughal Empire. The present codex, being a fragment of a dispersed copy, was executed most probably in the late 10th AH /16th CE century. It contains 30 mostly full-page miniatures in fine Mughal style by at least two different artists. Another major fragment of this work (57 folios) is in the State Museum of Eastern Cultures, Moscow.