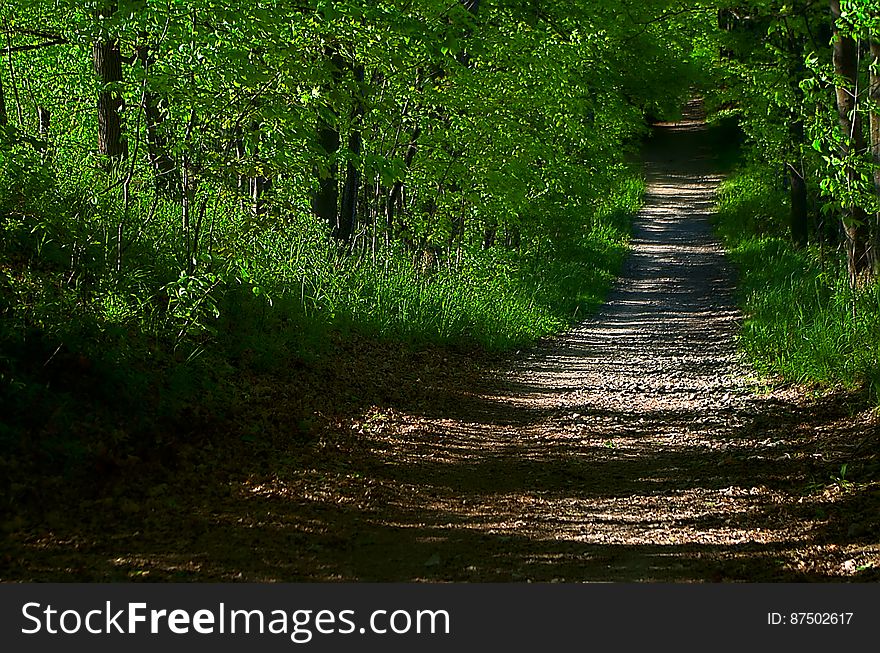 Web 800x530px 28.22cm x 18.7cm@72dpi
HQ 3262x2160px 27.62cm x 18.3cm@300dpi
You can use this free image under the Creative Commons Zero (CC0) public domain license. Support our free section by adding a credit line next to the photo in your design. A suggestion is provided under the title.
All the Way Home
The commute home after all long week in the office is a time to wind down and transition into the calmness of home life. However, this transition can be challenging depending on the nature of the commute. In large urban areas, the commute can be more stressful than the work day. I have commuted in major urban areas with clogged multilane freeways and have commuted in rural areas with quiet roads. I much prefer the latter. I fantasize about a commute that involves no traffic (of the motorized kind) at all. I imagine a tree lined path with no cars, trucks or even buildings. The only other commuters I would see would be four legged or winged. This trail on the east side of Short Hills Provincial Park in Thorold, Ontario connects the dead ends of Wiley Road and Eller Road. It appear as if this was once part of one or the other of these two roads. Today, it is a hiking, cycling and equestrian trail. An idea route for a bucolic commute without traffic.