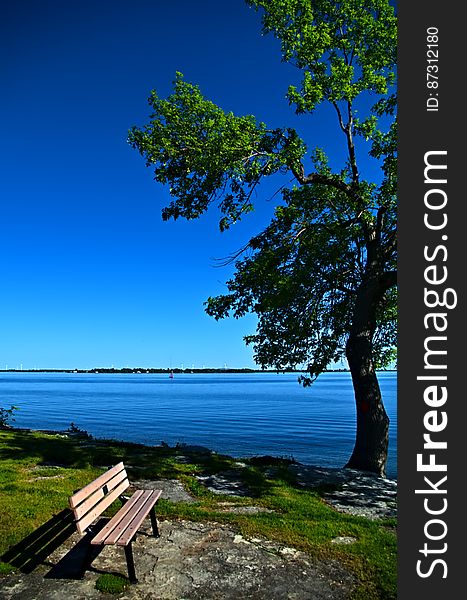 Web 530x800px 18.68cm x 28.2cm@72dpi
HQ 1430x2160px 12.11cm x 18.3cm@300dpi
You can use this free image under the Creative Commons Zero (CC0) public domain license. Support our free section by adding a credit line next to the photo in your design. A suggestion is provided under the title.
Seat with a View
The positioning of benches of often curious. Typically they are placed to provide a suitable view of the surroundings or to provide social gathering space with others on other benches. Sometimes the positon of a bench may seem inappropriate. Here on the shores of Lake Ontario in Kingston, Ontario, the bench seems to be missplaced. It would seem that the view to be promotted should be the lake and Wolf Island beyond. During most of the day, this is a pleasant view of the windmills on the island as well as the frequent sailcraft on the lake. In order to take in this view, one must either sit sideways on the bench or turn one's head awkwardly to the left, risking future neck strain induced soreness. What one does not realize during the day is that this bench deliberately facing west so as to be ideally located to take in the spectacular sunsets in the evening over Lake Ontario. I must return to this spot another day when I have no evening obligations.