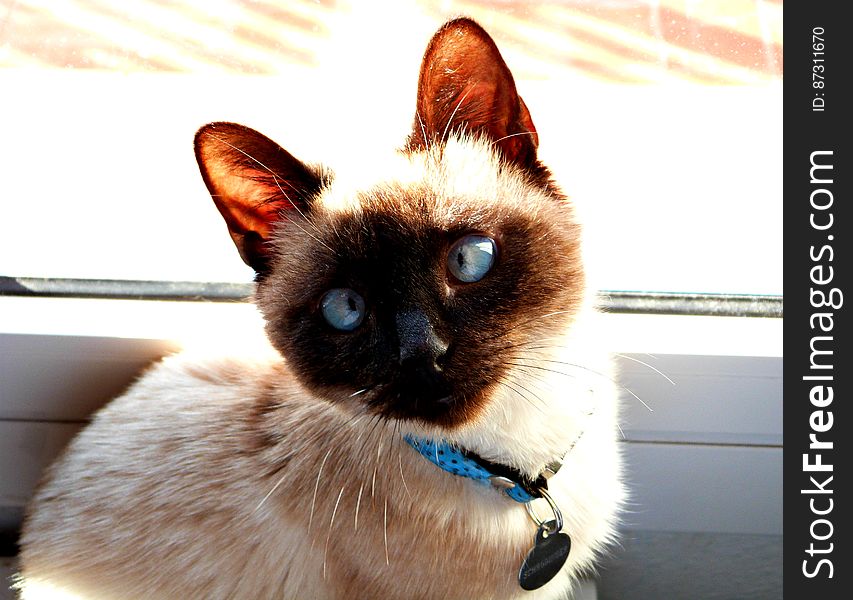 Web 800x613px 28.22cm x 21.6cm@72dpi
HQ 3194x2448px 27.04cm x 20.7cm@300dpi
You can use this free image under the Creative Commons Zero (CC0) public domain license. Support our free section by adding a credit line next to the photo in your design. A suggestion is provided under the title.
Meezer update
A little update on Schrödinger since he's been home for a while now. He's a delight, very friendly and talkative. He is obsessed with food however and we now have to keep the kitchen door closed at all times or he will get into EVRYTHING. He has recently found out how to open the cupboards... yup. He gets along very well with Chi, they sometimes play together but Schrody is more keen on playing with humans and Chi isn't very keen on playing at all. But the frequently nap together. I can't let him out on the terrace alone unfortunatly as he is fearless and goes dangerously close to the edges, under the railings on the outer side... I take him out to take the sunlight on the leash and he still enjoys the sun from the window. Mainly my room window, which is his absolute favorite spot. We still need to microchip him and redo tests for feline leukemia and FIV (they were apparently done by the shelter but I have no proof of it on his health booklet...) but he misbehaves at the vet and it was already hell to give him his vaccines, so we are waiting for him to hopefully mellow down before injecting the chip and doing bloodwork.