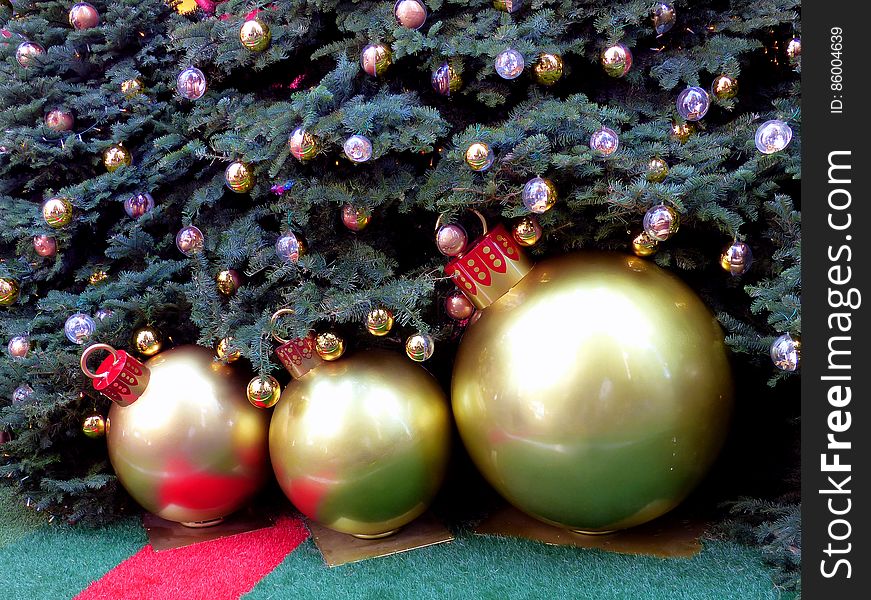 Web 800x599px 28.22cm x 21.1cm@72dpi
HQ 2400x1798px 20.32cm x 15.2cm@300dpi
You can use this free image under the Creative Commons Zero (CC0) public domain license. Support our free section by adding a credit line next to the photo in your design. A suggestion is provided under the title.
Under the Christmas tree.
Why do we have a decorated Christmas Tree? In the 7th century a monk from Crediton, Devonshire, went to Germany to teach the Word of God. He did many good works there, and spent much time in Thuringia, an area which was to become the cradle of the Christmas Decoration Industry. Legend has it that he used the triangular shape of the Fir Tree to describe the Holy Trinity of God the Father, Son and Holy Spirit. The converted people began to revere the Fir tree as God's Tree, as they had previously revered the Oak. By the 12th century it was being hung, upside-down, from ceilings at Christmastime in Central Europe, as a symbol of Christianity. The first decorated tree was at Riga in Latvia, in 1510. In the early 16th century, Martin Luther is said to have decorated a small Christmas Tree with candles, to show his children how the stars twinkled through the dark night.