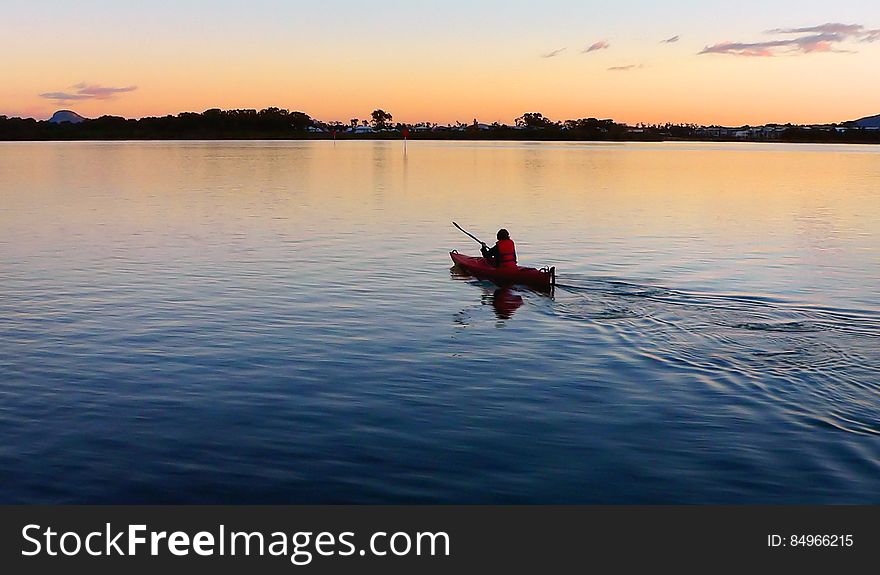 Web 800x459px 28.22cm x 16.2cm@72dpi
HQ 2288x1312px 19.37cm x 11.1cm@300dpi
You can use this free image under the Creative Commons Zero (CC0) public domain license. Support our free section by adding a credit line next to the photo in your design. A suggestion is provided under the title.
Into the sunset.
Sunset or sundown, is the daily disappearance of the Sun below the western horizon as a result of Earth's rotation. The time of sunset is defined in astronomy as the moment when the trailing edge of the Sun's disk disappears below the horizon. The ray path of light from the setting Sun is highly distorted near the horizon because of atmospheric refraction, making the sunset appear to occur when the Sun's disk is already about one diameter below the horizon. Sunset is distinct from dusk, which is the time at which the sky becomes completely dark, which occurs when the Sun is approximately eighteen degrees below the horizon. The period between sunset and dusk is called twilight.