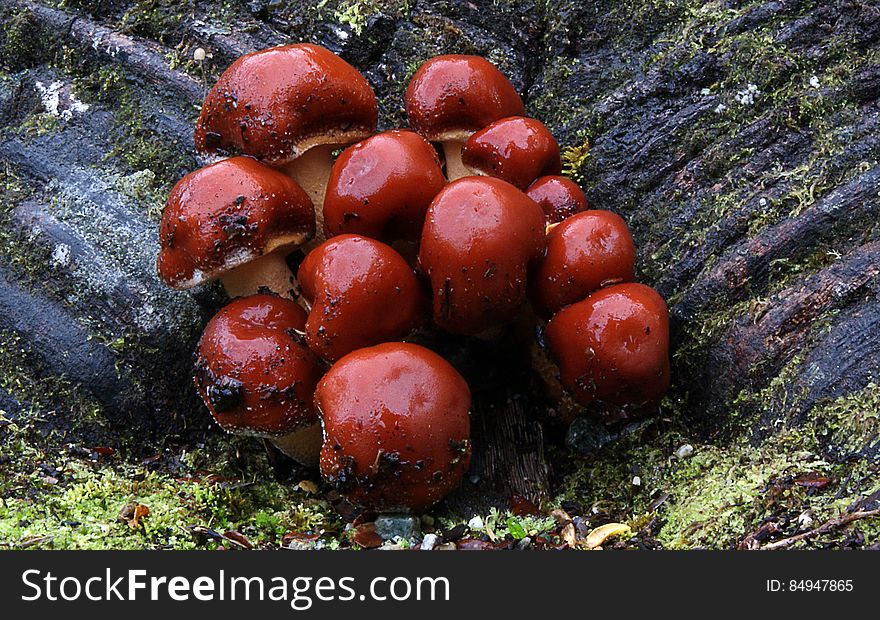 Web 800x500px 28.22cm x 17.6cm@72dpi
HQ 2400x1501px 20.32cm x 12.7cm@300dpi
You can use this free image under the Creative Commons Zero (CC0) public domain license. Support our free section by adding a credit line next to the photo in your design. A suggestion is provided under the title.
Hypholoma sublateritium &x28;Brick Woodtuft&x29;
Kingdom: Fungi Division:Basidiomycota Class:Agaricomycetes Order:Cortinariales or Agaricales Family:Strophariaceae Genus:Hypholoma Species: H. sublateritium Binomial name Hypholoma sublateritium Common name: Brick woodtuft, These fungi are found on stumps and fallen logs. It can be seen as a cluster of red brown mushrooms growing from the soil but they will be growning on buried wood. The cap is from 20 - 70mm. Initially it is capped then becomes flatterned.