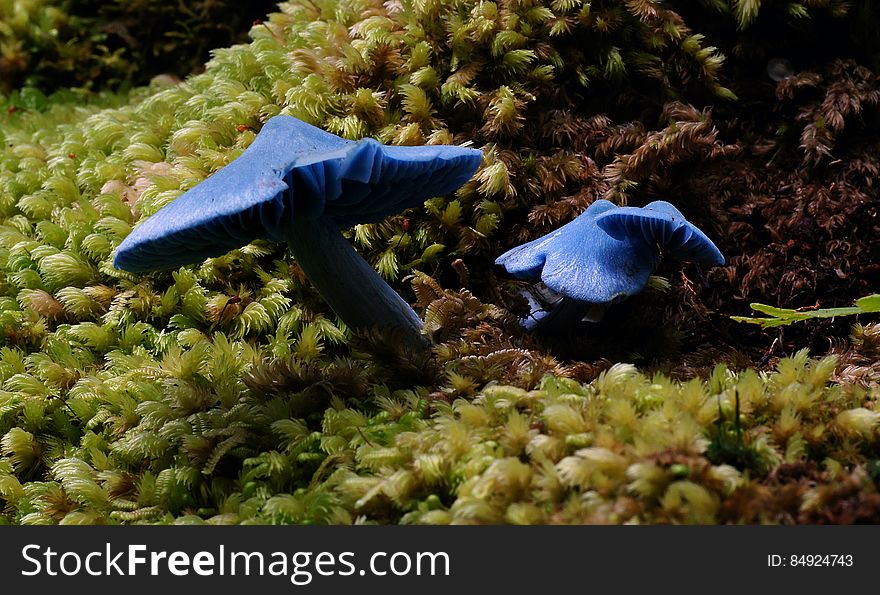 Web 800x477px 28.22cm x 16.8cm@72dpi
HQ 2400x1431px 20.32cm x 12.1cm@300dpi
You can use this free image under the Creative Commons Zero (CC0) public domain license. Support our free section by adding a credit line next to the photo in your design. A suggestion is provided under the title.
Entoloma hochstetteri.
This is the iconic blue fungi of New Zealand the species can very from very bright blue to a the dull blue to almost gray in colour. Pileus 35-50 mm, broadly conical to conica, edges inturnedl. light blue to dark blue some times fadding at the top. Ecologye: Scattered; saprobic on soil among litter in broadleaved-conifer forests and Nothofagus Forests. Common name: None Found: Native Forest Substrate: Forest floor Spore: PinkHeight: 80 mm Width: 30 mm Season: Autumn Edible: No