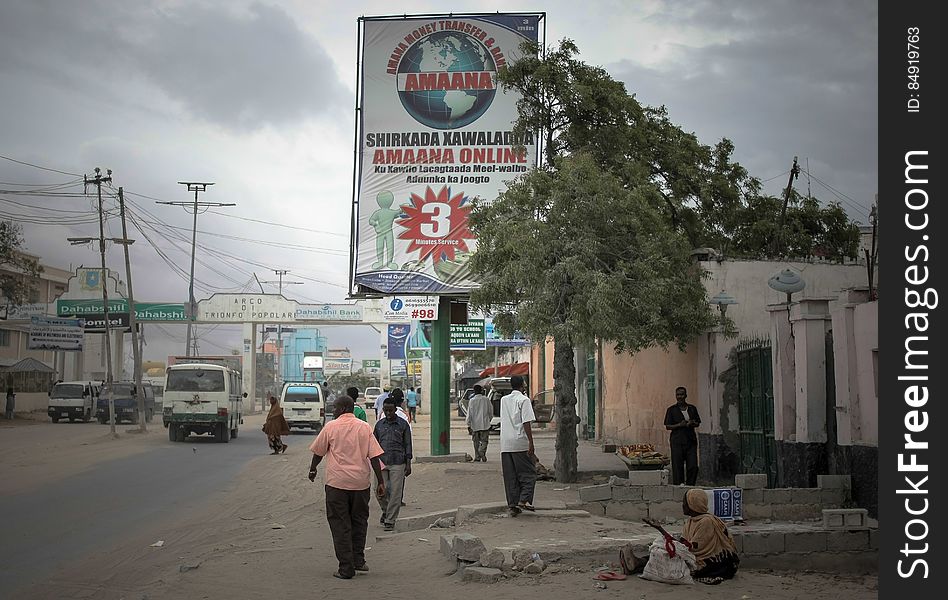 Web 800x547px 28.22cm x 19.3cm@72dpi
HQ 3639x2487px 30.81cm x 21.1cm@300dpi
You can use this free image under the Creative Commons Zero (CC0) public domain license. Support our free section by adding a credit line next to the photo in your design. A suggestion is provided under the title.
2013_10_23_Economy_Barclays_Remittance_Money_Transfer_017
Billboards displaying advertisements for international money transfer companies, are seen new the Kilometre 4 junction in the Somali capital Mogadishu. Millions of people in the Horn of Africa nation Somalia rely on money sent from their relatives and friends abroad in the form of remittances in order to survive, but it is feared that a decision by Barclays Bank to close the accounts of some of the biggest Somali money transfer firms – due to be announced this week - will have a devastating effect on the country and its people. According to the United Nations Development Programme (UNDP), an estimated $1.6 billion US dollars is sent back annually by Somalis living in Europe and North America. Some money transfer companies in Somalia have been accused of being used by pirates to launder money received form ransoms as well as used by Al Qaeda-affiliated extremist group al Shabaab group to fund their terrorist activities and operations in Somalia and the wider East African region. AU/UN IST PHOTO / STUART PRICE.