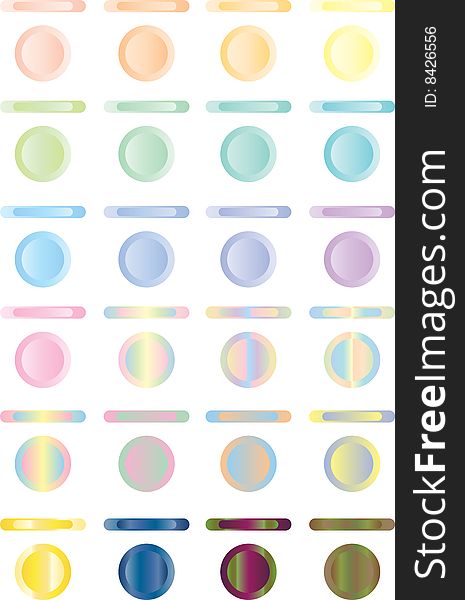 Web 527x800px 18.57cm x 28.2cm@72dpi
HQ 6576x9992px 55.68cm x 84.6cm@300dpi
Button, set of light buttons of red, blue, green..
Set of light pastel buttons. They have an abstract shape and look like aqua or glass. Many colors like red, blue, violet, green, pink, white, gray and black, orange and many tones of them glowing. They are not only buttons, but can be used also as web elements like menu rectangles.
aqua,
art,
ball,
bar,
blue,
fun,
gray,
grey,
icon,
logo,
menu,
pink,
push,
red,
shop,
sign,
web,
www,