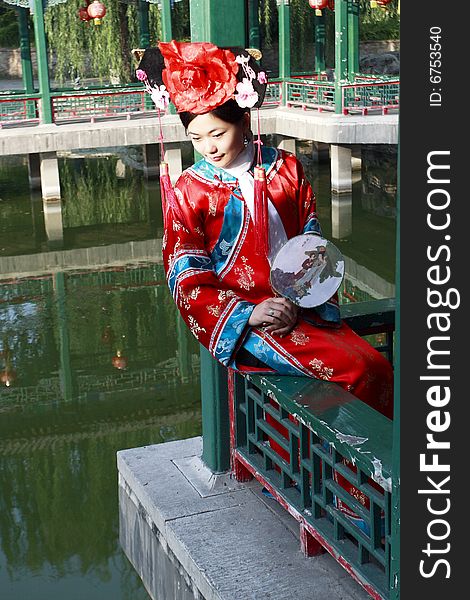 Web 533x800px 18.81cm x 28.2cm@72dpi
HQ 2336x3504px 19.78cm x 29.7cm@300dpi
Classical beauty in China.
A beautiful girl in Chinese ancient dress is sitting in the ancient long corridor of China. This is dress of Qing Dynasty of China. It is the princess' dress too. Chinese on the fan is meant and missed.
2008,
asia,
east,
face,
fan,
feel,
fine,
girl,
life,
mean,
pink,
red,
side,