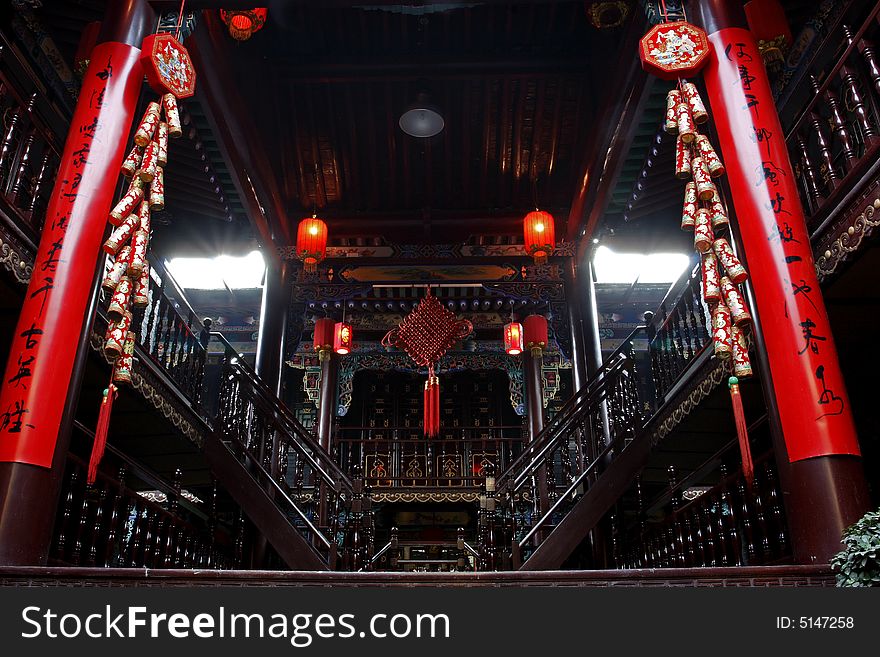 Web 800x533px 28.22cm x 18.8cm@72dpi
HQ 3506x2338px 29.68cm x 19.8cm@300dpi
Ancient stage of China.
Here is the ancient stage in period of Ming and Qing of China, had a history of several hundred years already. Chinese on the antithetical couplet on both sides post is the ancient poesy of China. Chinese on the lantern is tea. Chinese on the firecracker is the good fortune.
Pro Stock Photos From Dreamstime