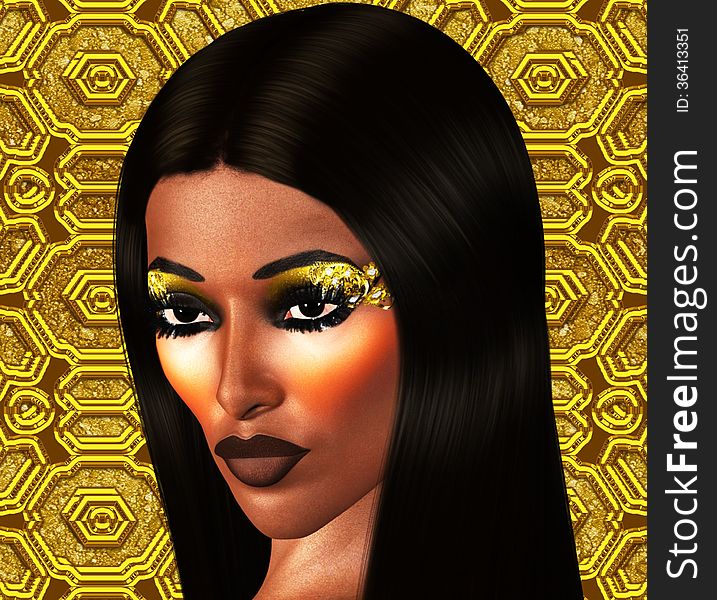 Web 800x742px 28.22cm x 26.2cm@72dpi
HQ 2196x2036px 18.59cm x 17.2cm@300dpi
Straight hairstyle with gemstone eye makeup.
Straight black hairstyle with gemstone makeup adorning her face. This close up of a womans face is enhanced with her jeweled eye makeup. A gold textured background matches the eyeshadow to add pop. Full lips, high cheeks and deep set eyes too.