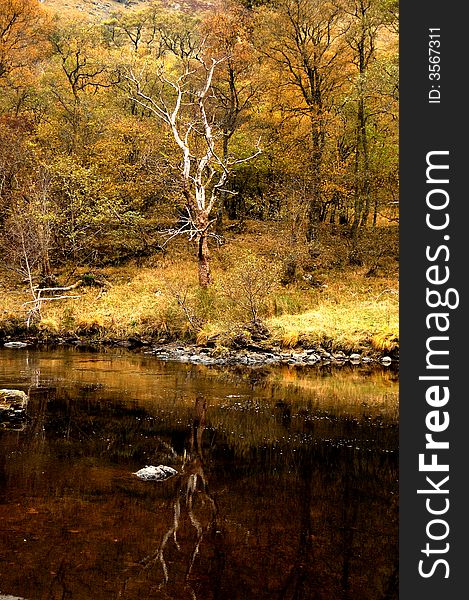 Web 532x800px 18.77cm x 28.2cm@72dpi
HQ 2660x4000px 22.52cm x 33.9cm@300dpi
A Autumn reflection of a tree, Glen Lyon,Scotland,UK.
A reflection of a tree at Glen Lyon Scotland Located in Perthshire, the glen stretches for 32 miles (51 km) and forms part of the 48,400 hectares Loch Rannoch and Glen Lyon National Scenic Area. Glen Lyon was described by Sir Walter Scott as the longest, loneliest and loveliest glen in Scotland while Wordsworth, Tennyson, Gladstone and Baden Powell have also sung its praises in the past. The River Lyon runs through the glen and tumbles through corries, gorges and riverine meadows. The pools near Bridge of Balgie are accessible, with the added benefit of parking and a little tearoom nearby. Two remote lochs (Loch Lyon and Loch an Daimh) lie in the wild upper reaches of the glen and the hauntingly beautiful remnants of the ancient Caledonian forest are also visible.