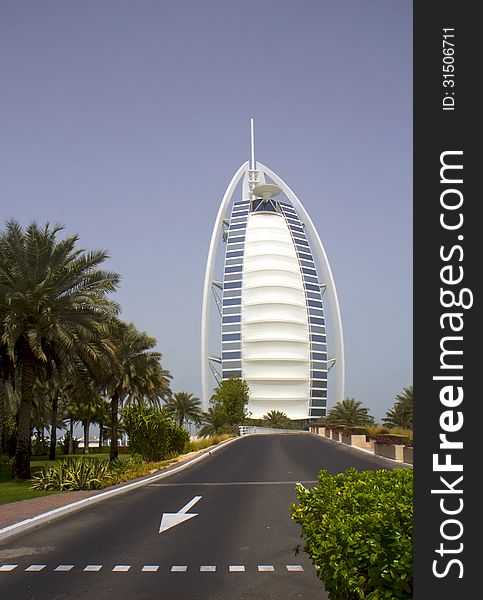 Web 550x800px 19.4cm x 28.2cm@72dpi
HQ 3300x4800px 27.94cm x 40.6cm@300dpi
The UAE. Hotel Burj Al Arab .
Burj al Arab ( literally «the Arab Tower») - luxury hotel in Dubai. The building stands in the sea at the distance of 280 metres from the coast on an artificial island connected to the mainland by using the bridge.