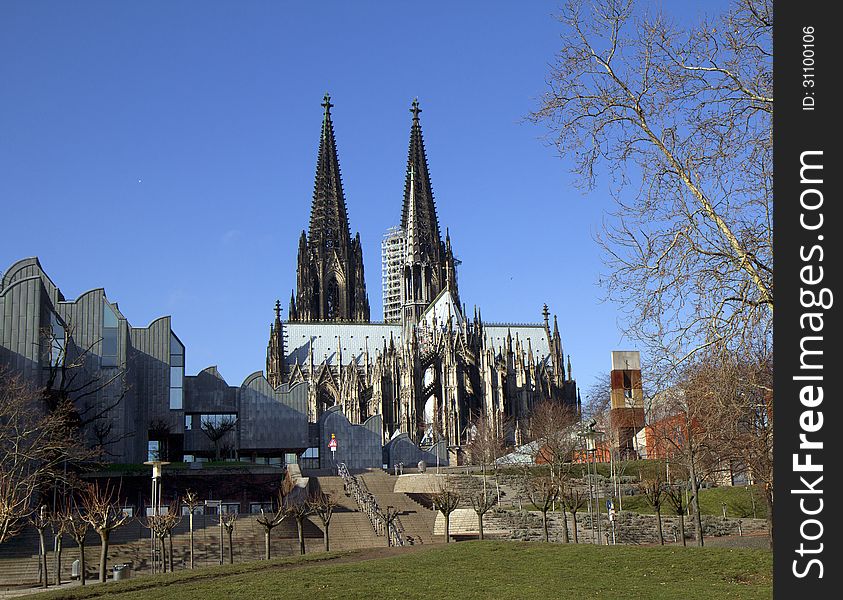 Web 800x621px 28.22cm x 21.9cm@72dpi
HQ 2400x1864px 20.32cm x 15.8cm@300dpi
Cologne Cathedral. Germany.
Cologne Cathedral (German. Family-run Dom) - Roman Catholic Gothic Cathedral in Cologne (Germany), which takes the third place in the list of the largest churches in the world and is among the monuments of world cultural heritage.