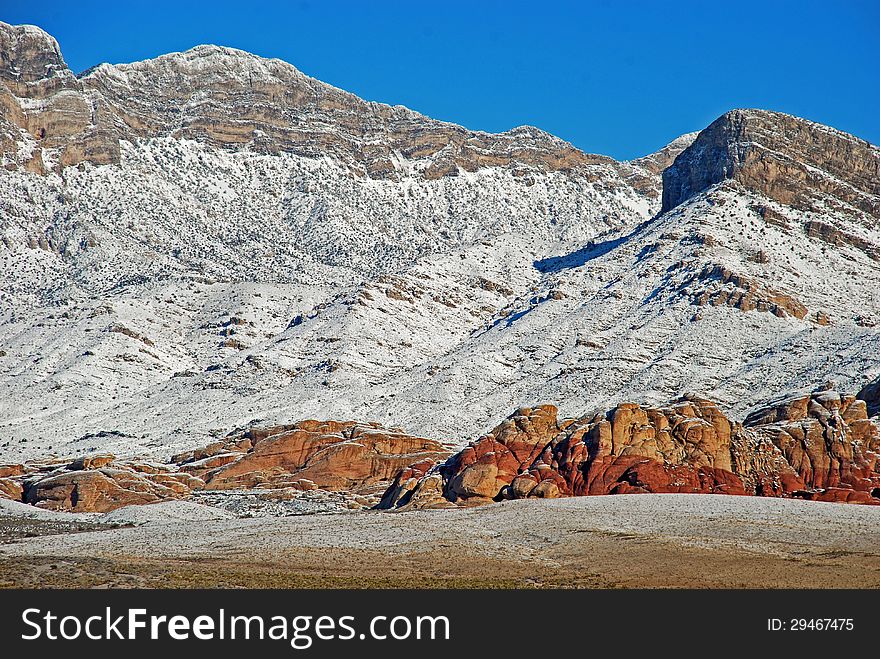 Web 800x536px 28.22cm x 18.9cm@72dpi
HQ 3872x2592px 32.78cm x 21.9cm@300dpi
Winter in Red Rock Canyon near Las Vegas. Nevada.
Red Rock Canyon National Conservation Area west of Las Vegas is made into a winter wonderland by a recent snowstorm. The image shows Turtle Head Peak at the upper right with the La Madre Mountains at left..The lower part of the images is the red, Aztec Sandstone.