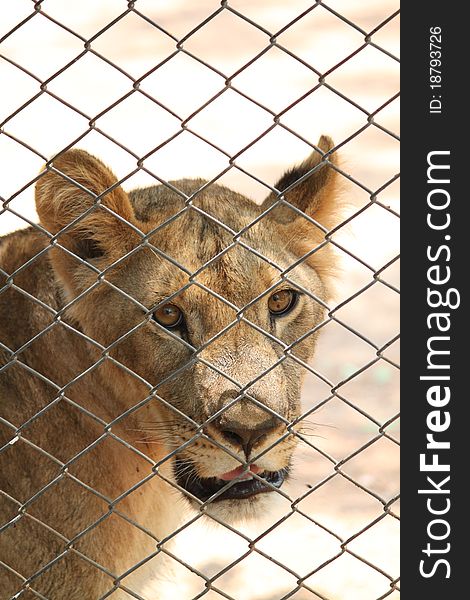 Web 533x800px 18.81cm x 28.2cm@72dpi
HQ 3168x4752px 26.82cm x 40.2cm@300dpi
Lack of independence.
This image was taken at zoo in Thailand. This lion look very sad that has been trapped in a cage.It is the spirit in nature but in human society is just an animal trapped in a cage only.
big,
blue,
cage,
coop,
eyes,
gaol,
help,
jail,
keep,
king,
lack,
lion,
nick,
peta,
sad,
the,