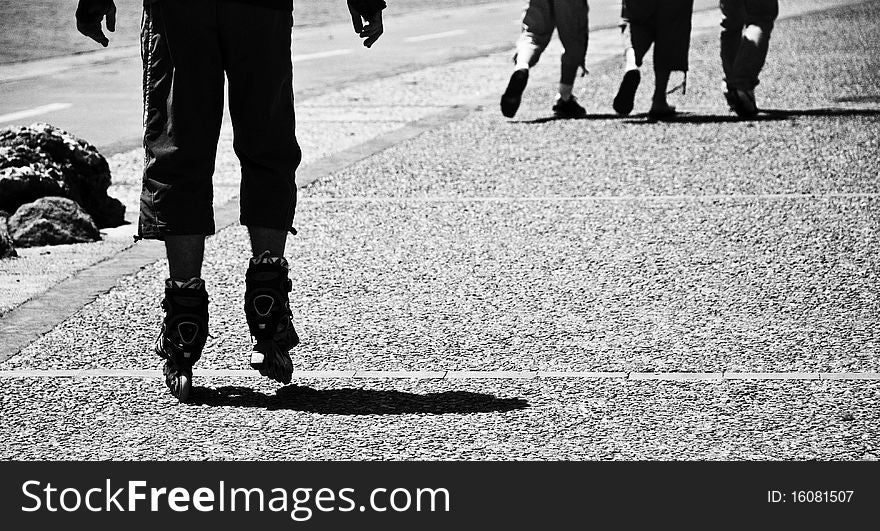 Web 800x419px 28.22cm x 14.8cm@72dpi
HQ 3872x2028px 32.78cm x 17.2cm@300dpi
Inline skating in the street.
A little boy is sketting in the street we can see just his legs an a part of his hands. three persons are walking in front of his. The image is in black and white.