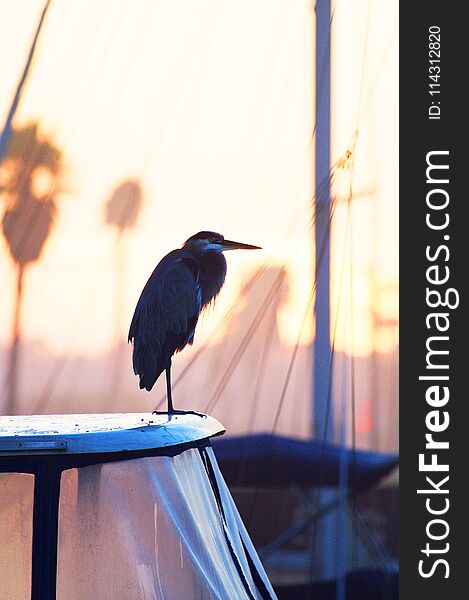 Web 532x800px 18.75cm x 28.2cm@72dpi
HQ 3104x4672px 26.28cm x 39.6cm@300dpi
Great Blue Heron Perching on boat in harbor.
The great blue heron is a large wading bird in the heron family Ardeidae, common near the shores of open water and in wetlands over most of North America and Central America, as well as the Caribbean and the Galápagos Islands. It is a rare vagrant to coastal Spain, the Azores, and areas of far southern Europe. An all-white population found only in the Caribbean and Florida was once treated as a separate species and known as the great white heron.
bag,
blue,
boat,
book,
cap,
colt,
dock,
east,
farm,
gray,
hat,
hip,
lots,
man,
old,
pub,
tank,
tour,
town,
two,
west,
work,